Discover Unlimited Beauty & Confidence
Beauty Headshot Photo Shoots utilize hair extensions!  Look and feel like a model! 
Ann Marie Walts – Photographer, Hair & Makeup Artist, Digital Marketer can take care of many of your beauty & business needs. 
Beautiful hair is a must on special occasions and many women know how important it is also for their careers. They also know why!
The secret of success is often tied to how you appear.
Ann Marie Walts offers Great Lengths hair extensions, for hair lengthening and thickening for self-confident women because they appreciate our high quality. Our precious, real and healthy extensions with invisible bonding are long lasting because of our application techniques.
We offer a variety of colors, styles, and lengths. Long hair full of volume and easy to care for.
Consultation is 1.5 hours- Fee $200 Non-Refundable.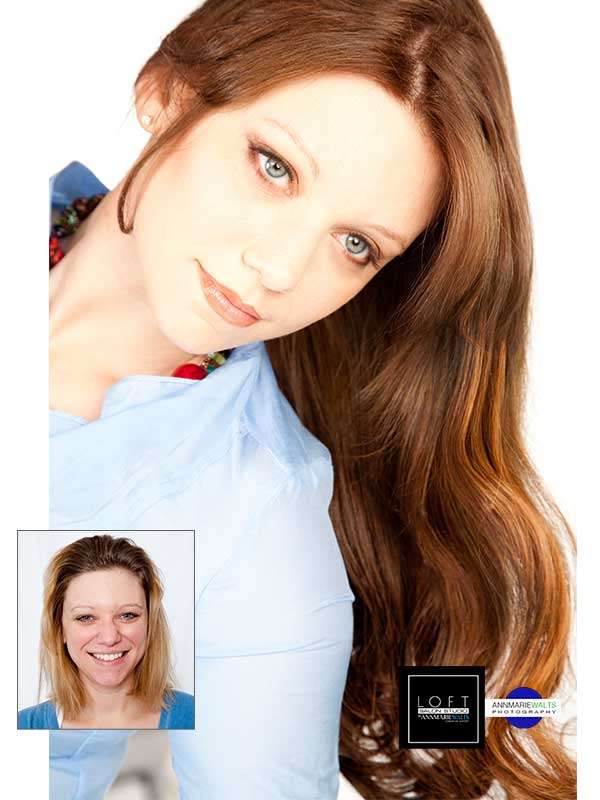 Great Lengths hair extensions can last 3 to 5 months with proper care. 
The attachment material is a man-made keratin, and is not glue.     
The hair is 100% real human hair.  You can treat it just like it is yours.    You can curl your hair, and use a low grade temperature flat iron on it, too.